Piping Systems is considered as arteries of all industrial processes.
AICPL is an EPC Company offering services to Oil & Gas, Power Plant, Petrochemicals, Pharmaceuticals, Refineries, Chemicals and Fine Chemicals, Food & Starch, etc in the field of piping engineering.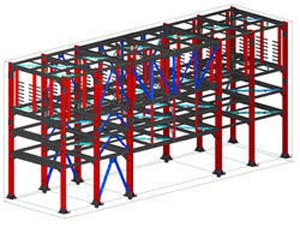 What we provide
AICPL provides following services to our clients
Piping Flow Element Design
Process & Instrumentation Diagram (P& ID)
Plant Layout / as Built Drawings
Equipment Layout
Process Flow Diagrams
Foundation Drawings
Cut out Drawings
Piping Engineering, Design and Layout.
Isometric Drawings with BOQ / BOM
Pipe Stress Analysis
Equipment Stress Analysis
Vibration Check Analysis
Piping Support Design
Piping Network Design and Analysis
Piping Flow Element Design
Most Commonly used Codes for the design are
ASME Codes
API Standards
European Codes
Indian Standards
And Various International Codes
In addition, all relevant information needed by the piping engineer/designer such as modifications to the pipe routing or optimized supporting the concept, allowable and calculated equipment nozzle loads, support loads, spring selection, expansion joint selection etc are included and are clearly indicated in the reports and documentation supplied by AICPL.